I asked folks to post their business links on my Facebook page for National Small Business Week
Click To Tweet
The list below highlights the 8 businesses that participated.
Thank you everyone who participated and as the round-up intro states #DreamSmallBiz all year long.

National Small Business Week #DreamSmallBiz Round-Up
I asked folks to share their business links with me for National Small Business Week and these are the folks that participated.
Thank you for participating and don't forget to #DreamSmallBiz all year long.
May 08, 2016 - ihiredme.co -

4
FREE 4 Part Training for New & Aspiring Online Entrepreneurs
How to Make Your First $3K+ in 5 Days!
Free Training Here
May 08, 2016 - identitytheftsolutions.us -

4
May 08, 2016 - rgray.juiceplus.com -

5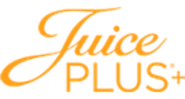 You need more whole- food nutrition. Research shows that Juice Plus+ delivers fruit and vegetable nutrition you need to maintain a healthy diet. Learn more today.
May 08, 2016 - prettykittyemporium.net -

5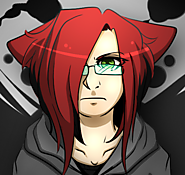 The whimsical illustrations of Kerrts le Cat / A.S. Murdock. Focuses are in abstractism and digital cartooning: Because a catgirl is always fine too!
May 08, 2016 - barefootsewing.com -

4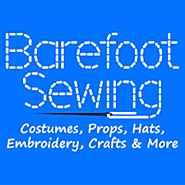 Barefoot Sewing: Your one stop shop for handmade geekery. Costumes, embroidery, patches, hats, stickers, bookmarks, soap and more!
May 08, 2016 - anetfullofhope.com -

5
Annette Hope Billings, author of "A Net Full of Hope".
May 08, 2016 - icoachthecoaches.com -

5
I help Type-A Coaches overcome perfection and/or procrastination, meet or exceed their next-level business goals, and still have time for family, friends and fun.
May 08, 2016 - brandiowen.myitworks.com -

5
Wildheart Social Media provides social media consultation for small business owners. With respect to focusing on educating small business owners on how to use social media and the Internet so those exact same business owners have the confidence they need to engage their audience online.

Wildheart Social Media is the only Topeka business that does only social media.
Latest posts by Wildheart Social Media (see all)